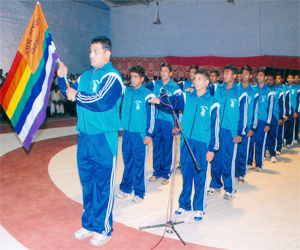 The Mill actively supports and encourages sports. Under this scheme, a number of wrestlers and sportsmen have been receiving financial support and coaching to participate in various state and national level tournaments.
Several beneficiaries have achieved success at state/national levels.
Wrestler Chandrahar Patil has won 'Maharashtra Kesari' title two times in 2007 and 2009.
Gymnast Suhas Khamkar has won the title 'Bharat Shree' Award twice in 2006 and 2008.
A number of other beneficiaries have also achieved success in athletics, chess, skating etc.at the State and National levels.
Total amount spent on these activities so far is Rs. 6.00 Crores.